Humidifier – 300m3 | Harry
The Novatron "Harry" Humidifier is a portable humidifier ideally suited for spaces up to 300m3. Slim-line, small and easy to use, it's a popular choice for offices, libraries, domestic art collectors, and conservation studios. Calibrated by Novatron Scientific against a Traceable hygrometer, the digital electronic humidity setting is accurate to ±3% relative humidity on the set point.
Suitable for year-round use, the unit features a touch display with a motion sensor and 4-speed levels.  An added benefit is that this model needs no installation and no consumable filters are required.
Whether it is used as a humidifier, air purifier or a combination of both – it satisfies all your needs.
The Harry is supplied pre-commissioned and is set at 50% RH on maximum fan speed which will provide quiet operation and should allow you to maintain control within 40% – 60 % RH even with some extra air losses and the occasional emptying of the water tank overnight.
Humidifier – 300m3 | Harry
This easy-to-use and slim-line small humidifier make it ideal for art stores, offices, domestic art collectors, conservation studios & libraries.
The recommend ideal indoor humidity for human health and comfort is in the range 40% – 60% RH.
The survival and breed rate of bacteria, viruses or dust mites, for example, will escalate as soon as humidity levels drop under 40% and rise above 60%. These levels of humidity are not at all uncommon in the UK during the colder wetter winter months and the visible signs do not necessarily present themselves immediately.
Normally, the indoor relative humidity falls to below 40% during the colder months of October through to May when the heating comes on. To compensate for this, Novatron supply precision portable humidifiers for limited spaces.
The Harry model benefits from a slimline design with a digital hygrostat for accurate measuring of humidity, a unique filtration system for improving the quality of the air and fragrance containers allowing to add favour scent.
An added benefit is that this model needs no installation. You just have to fill the tank with water and plug it in, then turn it on. In addition, annual maintenance is only recommended, not essential, and no consumable filters are required.
Features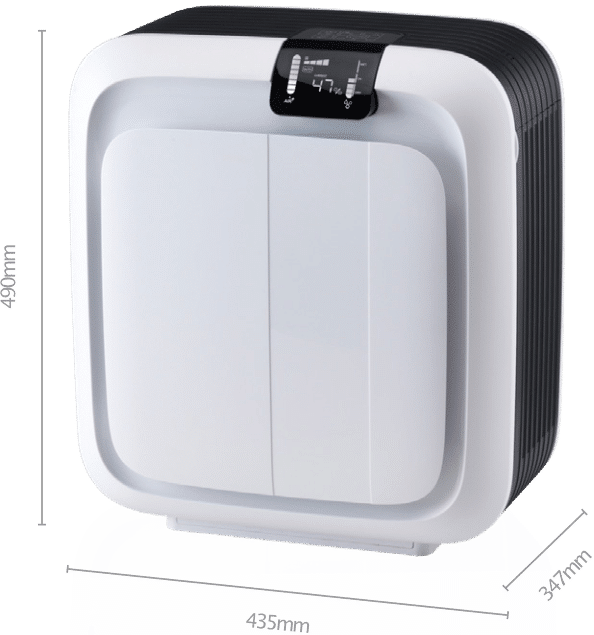 Slim line design
Perfect for small spaces and to place easily out of sight – you wouldn't even know it's there.

Digital display and remote control
Easy to use thanks to remote control, air humidity sensor, filter and water change reminders.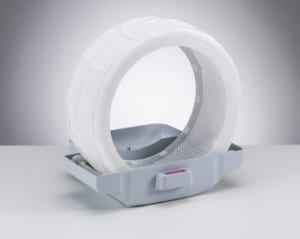 Hybrid System
Consists of an active carbon filter and a HEPA filter. The evaporator mat is responsible for air humidification.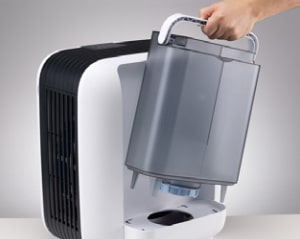 Water tank
10l tank with carrying handle. Easy to remove and re-fill using tap water. Lightweight and effortless.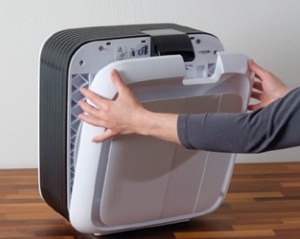 Easy access
No tools required. Easy to remove front cover allows quick and straightforward access to filters.
Specification